In which orientation should top-flow coolers (NH-C series, NH-L12) be installed?
When using top-flow coolers in a tower-style case, we strongly recommend installing the cooler with the heatpipes in horizontal position or with the bends of the heatpipes pointing downwards. Please avoid installing the cooler with the bends pointing upwards as this may result in reduced cooling performance. In desktop cases, the cooler can be used in any orientation.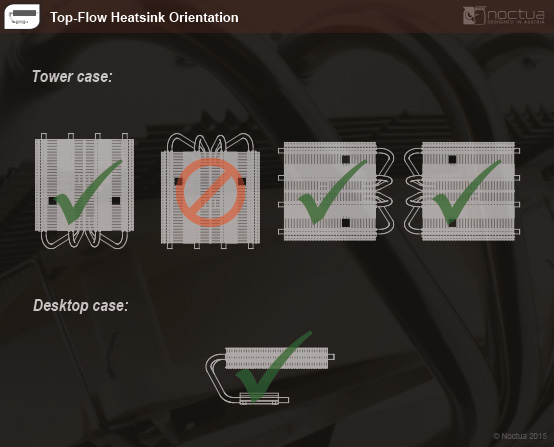 Do you have a question concerning one of our products? Please use this form to pose a question!