Is the cooler compatible with all LGA1366 mainboards?
The DX models (NH-U12DX i4, NH-U9DX i4, NH-U12DX 1366, NH-U9DX 1366) can only be used on mainboards that have a backplate with screw threads for CPU cooler installation (such as the Intel reference backplate for Xeon 5500). The cooler is thus incompatible with Xeon 3500 and Core i7 mainboards that don't have such a backplate. Please choose our normal retail models with LGA1366 support (or NM-I3 kit) for these mainboards.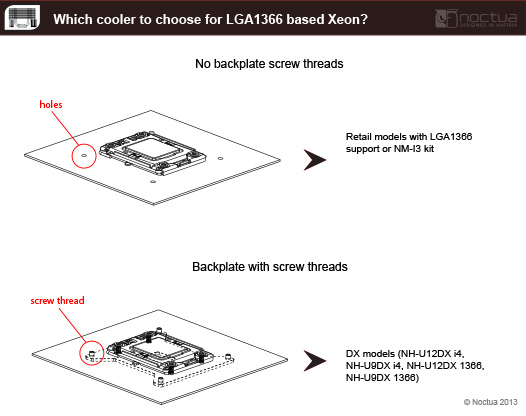 Do you have a question concerning one of our products? Please use this form to pose a question!