Does the package include a backplate for AMD AM2(+)/AM3(+)/FM1/FM2(+)?
No. As most AMD mainboards come with a stock backplate preinstalled, the cooler doesn't include an AMD backplate. If your mainboard doesn't have a backplate, please contact our support team at support@noctua.at.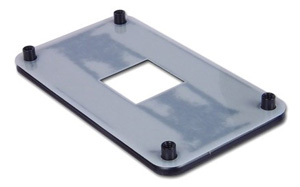 Do you have a question concerning one of our products? Please use this form to pose a question!