Can I use Corair Dominator RAM with the NH-D14?
The NH-D14 is a large cooler that extends over the RAM slots on most mainboards. While DDR2 Corsair Dominator don't fit underneath the cooler, DDR3 Corsair Dominator do fit when the removable top heatsink is taken off as shown below. Please also note that the NF-P12 fan can be moved upwards or taken off in order to improve RAM compatibility as shown here.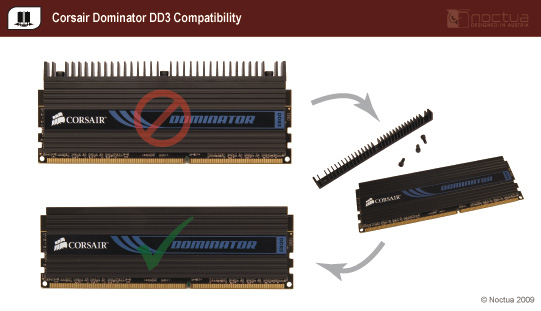 Do you have a question concerning one of our products? Please use this form to pose a question!