What pin-configuration do Noctua products use?
All Noctua 24V, 12V and 5V fans, fan controllers, cables and other accessories such as Low-Noise Adaptors use the same standard pin-assignment that has been specified by Intel and AMD: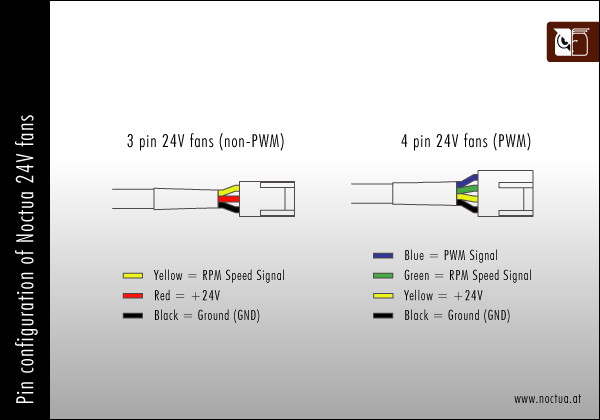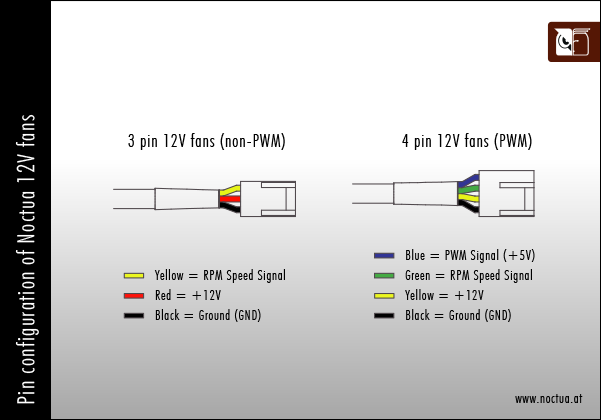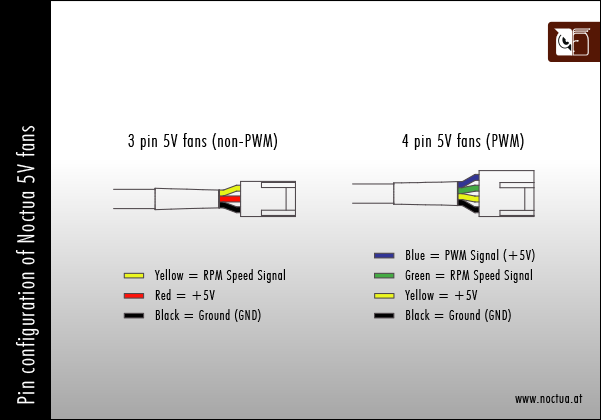 If you are looking for information regarding the implementation of PWM (Pulse Width Modulation) speed control in Noctua 4-pin PWM fans, please see our PWM specification white paper. For further information, please also see the following FAQs:
Do you have a question concerning one of our products? Please use this form to pose a question!