Inner Surface Microstructures
Inner Surface Microstructures
Inner Surface Microstructures are an advanced aerodynamic design measure first introduced with Noctua's NF-F12 fan. Miniature dents at the inside of the fan frame create a turbulent boundary layer when the fan blades pass by. With the tips of the fan blades ploughing through this boundary layer, flow separation from the suction side of the blades is significantly reduced.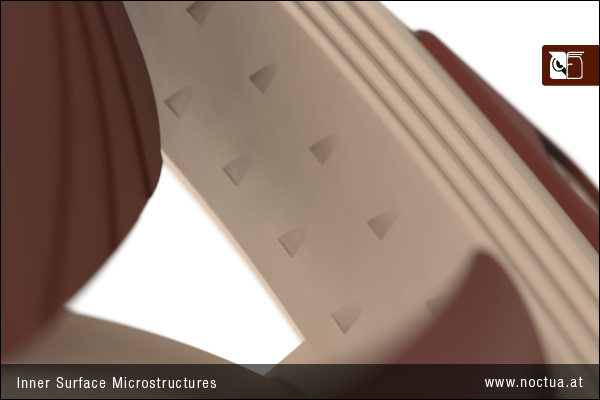 As suction side flow separation is a major source of axial fan blade passing noise and leads to considerable losses in airflow and pressure efficiency, the use of Inner Surface Microstructures allows for lower noise emission and better performance at the same time. Reducing undesired turbulences caused by suction side flow separation, Inner Surface Microstructures help Noctua's latest fans to keep pushing the boundaries in performance to noise efficiency.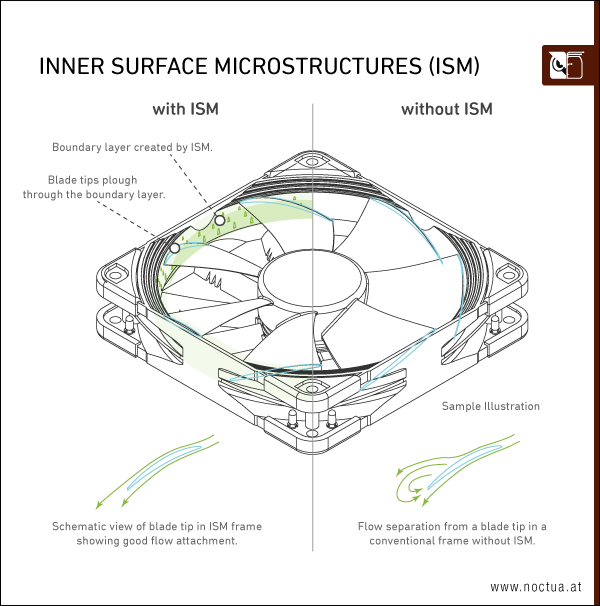 Your opinion matters!
We are excited to invite you to participate in our short website survey. It will only take 5 minutes of your time!