NF-A14 industrialPPC-24V-2000 SP IP67 PWM


Conceived for industrial heavy-duty applications that require enhanced cooling performance and advanced ingress protection, the NF-A14
industrialPPC
(Protected Performance Cooling) is a ruggedised high-speed version of the award-winning retail model. The 24V SP variant uses Noctua's new NE-FD5 high-efficiency single-phase motor driver IC in order to support 24V-based industrial and automotive applications. Its sophisticated inrush current suppression and extreme electrical robustness with extended burst and surge immunity allow it to operate safely in sensitive or hostile electronic environments. Thanks to the outstanding aerodynamic efficiency of the NF-A14 design and the high-performance single-phase motor, the industrialPPC SP version provides superior airflow and pressure capacity while keeping noise and power consumption at a moderate level as against comparable high-speed fans. While its fibre-glass reinforced polyamide construction and certified water and dust protection make the NF-A14 industrialPPC suitable for operation in challenging surroundings, the renowned
SSO2
bearing technology guarantees an MTTF of over 150,000hrs. Topped off with Noctua's trusted reliability and 6-year manufacturer's warranty, the NF-A14 industrialPPC is an ideal choice for highly demanding applications that require superior flow rates and ultimate dependability.
/


Award-winning NF-A14 design
Having received more than 100 awards and recommendations from the international press, Noctua's NF-A14 has become a proven premium choice for 140mm cooling needs. Its renowned efficiency has convinced tens of thousands of customers all over the world.

2000rpm industrialPPC version
Thanks to its elevated 2000rpm top speed, the NF-A14 industrialPPC-2000 provides a significant performance boost over the 1500rpm retail version. Combined with the industrialPPC series' robust polyamide construction and advanced protection features, this makes the fan ideal for challenging industrial applications.

24V SP version
The industrialPPC 24V SP models use Noctua's new NE-FD5 high-performance single-phase PWM motor driver IC. Thanks to its excellent commutation efficiency, the NE-FD5 enables the SP versions to achieve exactly the same performance as previous models with three-phase motors.

Lower speed and noise levels in 12V PC environments
While the industrialPPC 24V model has been designed with 24V industrial applications in mind, it runs at a maximum speed of around 1100rpm in 12V PC environments and can be slowed down further via PWM, thus combining industrialPPC features and design with Noctua's signature quietness.

NE-FD5 PWM IC with SCD
Supporting fully automatic PWM speed control, the fan uses Noctua's custom-designed NE-FD5 PWM IC for 24V single-phase motors. The NE-FD5 provides excellent energy efficiency and integrates Noctua's proprietary Smooth Commutation Drive (SCD) technology, which suppresses PWM switching noise and thus makes the fan quieter at lower speeds.

High electrical robustness
Meeting stringent requirements for burst and surge protection, the 24V SP version's high electrical robustness permits the fan to be used not only in automotive projects but also in other harsh environments with transients from electric motors and other inductive switching loads.

Inrush current suppression
The fan's voltage-stabilised inrush current suppression provides a smooth power-up and dramatically reduces power line transients that otherwise could affect other electronic components connected to the power line. This makes the fan safe to use in sensitive electronic environments.

Certified IP67 water- and dust protection
The motor and PCB of the IP67 version are completely cast in a special, highly heat conductive resin that combines thoroughgoing protection and effective motor heat dissipation. Complying with the ingress protection rating IP67, this fan is not only fully dust tight but also completely waterproof up to 1m water depth.
Fibre-glass reinforced polyamide construction
Both the impeller and the frame of Noctua's industrialPPC fans are made entirely from fibre-glass reinforced polyamide. This material can withstand temperatures up to 140°C and makes the fans even more robust and break-proof than Noctua's standard fibre-glass reinforced PBT fans.

Flow Acceleration Channels
The NF-A14 impeller features suction side Flow Acceleration Channels. By speeding up the airflow at the crucial outer blade regions, this measure reduces suction side flow separation and thus leads to better efficiency and lower vortex noise.

AAO frame
Noctua's AAO (Advanced Acoustic Optimisation) frames feature integrated anti-vibration pads as well as Noctua's proprietary Stepped Inlet Design and Inner Surface Microstructures, both of which further refine the fan's performance/noise efficiency.

Stepped Inlet Design
Noctua's Stepped Inlet Design adds turbulence to the influx in order to facilitate the transition from laminar flow to turbulent flow, which reduces tonal intake noise, improves flow attachment and increases suction capacity, especially in space-restricted environments.

Inner Surface Microstructures
With the tips of the fan blades ploughing through the boundary layer created by the Inner Surface Microstructures, flow separation from the suction side of the blades is significantly suppressed, which results in reduced blade passing noise and improved airflow and pressure efficiency.

Integrated anti-vibration pads
Integrated anti-vibration pads made from extra-soft silicone minimise the transmission of minute vibrations while maintaining full compatibility with all standard screws and other mounting systems.

SSO2 Bearing
The NF-A14 industrialPPC features the further optimised second generation of Noctua's renowned, time-tested SSO bearing. With SSO2, the rear magnet is placed closer to the axis to provide even better stabilisation, precision and durability.

Metal bearing shell
In order to guarantee the highest possible degree of manufacturing precision, minimum tolerance and excellent long-term stability, the NF-A14 industrialPPC sports a CNC milled bearing shell made entirely from brass.

6-year manufacturer's warranty
Noctua fans are renowned for their impeccable quality and outstanding longevity. Like all Noctua fans, the NF-A14 industrialPPC features an MTTF rating of more than 150.000 hours and comes with a full 6-year manufacturer's warranty.

Customisable for industry clients
For industry clients, various features, certificates, packaging options and accessories can be customised on requests. For example, we can provide different connectors and speeds, different cable length or UL and TÜV certification. Please feel free to contact us for customised offers!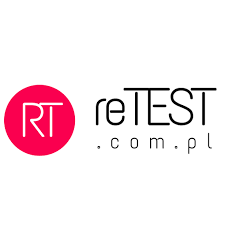 Mounting hole spacing
124,5x124,5 mm
Material
Fibre-glass reinforced polyamide
Rotational speed (+/- 10%)
2000 RPM
Min. rotational speed @ 20% PWM (+/-20%)
500 RPM
Rotational speed @ 12V (+/- 10%)
1100 RPM
Acoustical noise
31,5 dB(A)
Static pressure
4,18 mm H₂O
Input power (typical)
2,376 W
Input current (typical)
0,099 A