Metal Bearing Shell
In order to guarantee the highest possible degree of manufacturing precision, minimum tolerance and excellent long-term stability, Noctua's newest 120mm and 140mm models sport a CNC milled bearing shell made entirely from brass.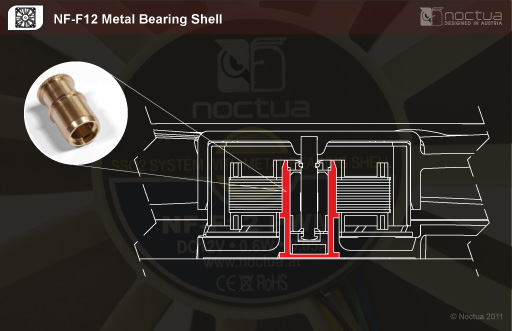 Your opinion matters!
We are excited to invite you to participate in our short website survey. It will only take 5 minutes of your time!