Noctua at Computex 2017
Vienna, June 8th 2017 – At this year's Computex Taipei trade show, Noctua displayed a wide range of upcoming products and prototypes, including its long-awaited 120mm A-series fan and heatsinks for the TR4/SP3 sockets of AMD's upcoming Ryzen Threadripper/Epyc platforms. Noctua's NH-D15 was awarded best CPU cooler of the year by the European Hardware Association.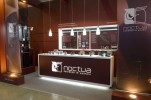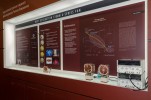 Among a broad range of exclusive products and prototypes, Noctua's award-winning A-series fans took centre stage: the highlight of this year's line-up was a live performance demonstration of the upcoming 120x25mm model that features a record tight 0.5mm tip clearance and will be manufactured from Noctua's novel Sterrox® liquid-crystal polymer (LCP) compound. Pitted against two of the renowned NF-F12 fans on an NH-U12S heatsink at a heatload of 190W, just one of the new fans was shown to provide the same or slightly lower temperatures. At the same time, the single fan configuration produces lower noise levels and a more pleasant acoustic profile. The new fan is currently undergoing extensive pre-production tests and should be available in Q3/Q4.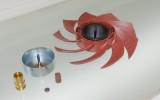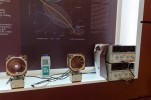 Other A-series fan prototypes included a 140x25mm model following similar design patterns, which will provide further improved performance for 140mm-based high-end CPU coolers and watercooling radiators, as well as slim 140x15, 80x15, 70x15 and 50x10mm models. All of these prototypes are still being fine-tuned and won't be released before the second half of 2018. By contrast, the 60x15mm model has moved from prototype to pre-production stage and should be available in Q1/Q2 2018.






In addition to the new models, Noctua showed 5V versions of the existing 140, 120, 92, 80 and 40mm models running off a USB power bank as well as an upcoming revision of its 24V industrialPPC fans that will be compliant with the Automotive Electronics Council's highly rigorous AEC-Q100 failure-mechanism-based stress test qualification for integrated circuits. The revised industrialPPC models will start selling in September or October and the new 5V versions are scheduled for the end of the year.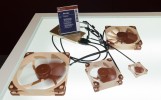 As the new AMD X399 and Intel X299 platforms were on everyone's lips at this year's fair, Noctua demonstrated that all current models are compatible with Skylake-X and Kaby Lake-X out of the box due to the fact that the heatsink mounting mechanism is the same on their new LGA2066 socket as on the previous LGA2011-0 and LGA2011-3. For AMD's Ryzen Threadripper and Epyc platforms (socket TR4/SP3), Noctua displayed upcoming 140, 120 and 92mm size CPU coolers that feature an enlarged contact surface to match the new CPUs' gargantuan heatspreaders. All three models should be available at or shortly after the release of the new platforms. Since the heatspreaders of the new SP3/TR4 CPUs are almost twice as big as the bases of Noctua's normal CPU coolers, it is not possible to use them on these sockets and there will be no upgrade kits.



Further heatsink news included an upcoming update of the existing NH-L12 cooler with the new NF-A12x15 PWM fan as well as an AM4 version of the existing NH-L9a low-profile cooler, both of which are scheduled to come to the market in Q4. Last but not least, Noctua exhibited prototypes of future 12cm and 14cm single tower coolers, each using 7 heatpipes and having a further increased surface area as compared to the current NH-U12S and NH-U14S. Whereas the 12cm model is scheduled for the first half of 2018, the 14cm model will not be available before the second half of 2018 due to the fact that the fan is still in prototype stage.




Meeting the continuous demand for colour customisation, Noctua is preparing chromax line versions of its award-winning NF-A15, NF-A14, NF-F12 and NF-S12A fans, and coloured fan cables as well as customisation accessories for heatsinks. Unlike the existing black high-speed fans of the industrialPPC line, the new chromax line fans feature the same specifications as the standard line models and run just as quietly, but will come in an all-black design and include swappable anti-vibration pads in black, white, red, blue, yellow and green. The release is scheduled for September or October.

Shown at last year's Computex in prototype stage, the chromax line slide-on heatsink covers for the NH-U12S, NH-D15 and NH-D15S have been finalised and will soon allow users to colour-coordinate their heatsinks with popular build colour schemes. The covers should be available before the end of the year and will come in three versions (all black, all white and black with interchangeable inlays in black, white, red, yellow, green, blue).

Aside from the busy show floor, Noctua's flagship CPU cooler NH-D15 was voted the best CPU cooler of the year 2017 by the jury of the European Hardware Association, made up of editors of nine leading hardware publications from Europe.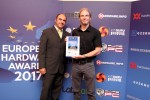 Video coverage
Vortez.net (English)
CRIT (English)
LinusTechTips.com (English)
Tom's Hardware (English)
Hardwareluxx.de (German)
Golem.de (German)
ValueTech.de (German)
Geeknetic.es (Spanish)
Tom's Hardware (Italian)
iXBT.com (Russian)
SweClockers.com I (Swedish)
SweClockers.com II (Swedish)
NordicHardware.se I (Swedish)
NordicHardware.se II (Swedish)
Kuwaiti Geek (Arabic)
Further reading
Noctua Computex 2017 press-kit
About Noctua
Designed in Austria, Noctua's premium cooling components are internationally renowned for their superb quietness, exceptional performance and thoroughgoing quality. Having received more than 6000 awards and recommendations from leading hardware websites and magazines, Noctua's fans and heatsinks are serving hundreds of thousands of satisfied customers around the globe.
Your opinion matters!
We are excited to invite you to participate in our short website survey. It will only take 5 minutes of your time!