Does the mounting-system support LGA2011 based Xeon CPUs?
There are two different types of ILM (Independent Loading Mechanism) for Intel's LGA2011 based Xeon CPUs: Square ILM with 80x80mm hole spacing and Narrow ILM with 56x94mm hole spacing. The Square ILM socket is mechanically identical to the LGA2011 socket for Core i7, so the mounting-system is fully compatible, but it is not compatible with Xeon mainboards that use the Narrow ILM: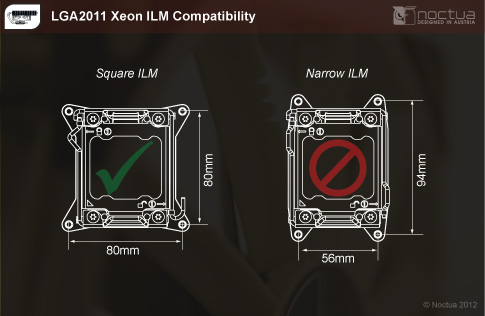 Do you have a question concerning one of our products? Please use this form to pose a question!