Flow Acceleration Channels
Flow Acceleration Channels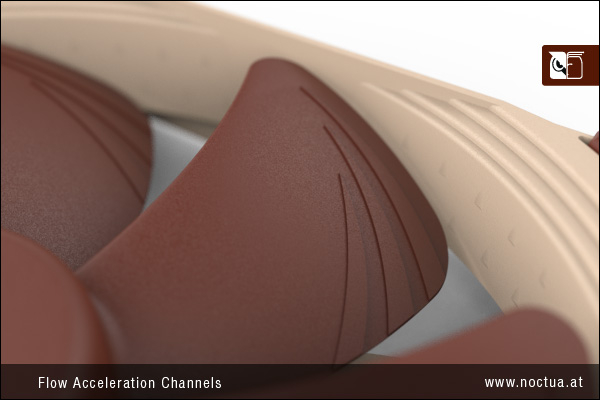 Boundary layer separation from the suction side of the fan blades leads to increased vortex noise and lower airflow efficiency. In order to suppress this phenomenon, the Noctua's A-Series impellers feature suction side Flow Acceleration Channels. These channels alter the flow distribution on the suction side of the blades and speed up the airflow at the crucial outer blade regions. As flow separation is more likely to occur when the speed of the fluid relative to the fan blade is low, the increase in speed achieved through the Flow Acceleration Channels leads to significantly reduced flow separation, which permits lower vortex noise and higher airflow efficiency.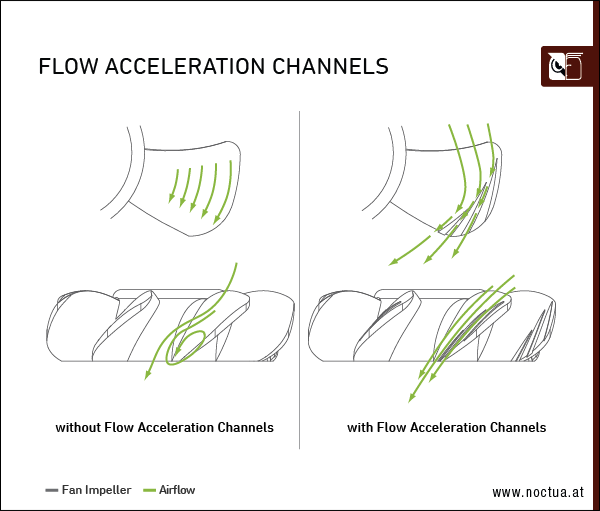 Your opinion matters!
We are excited to invite you to participate in our short website survey. It will only take 5 minutes of your time!